On Friday 8th May the nation celebrated the VE Day Anniversary, albeit in a social distance environment.
Aycliffe Radio did have planned a huge celebration in Newton Aycliffe Town Centre.
This event would have involved the local armed forces displays as well as a 1940's singer, piper and music from that era.
Instead Aycliffe Radio donated an Amazon Echo Show to each of the six care homes in Newton Aycliffe to enable the residents to tune in and listen to a VE Day special.
The station took their outside broadcast equipment along to Rose Lodge Care Home and entertained the residents and passersby.
This was also an opportunity for some of the residents family members to see their loved ones (from a distance) and enjoy the celebration.
The day was also enjoyed by local residents who were queuing to shop at the local Sainsbury's store.
Below are a selection of images and video footage from the day, with special thanks Amy Harrison (singer), Neil Thain (piper), Members of the local REME Tracy and David and Aycliffe Radio presenter Gary Avery.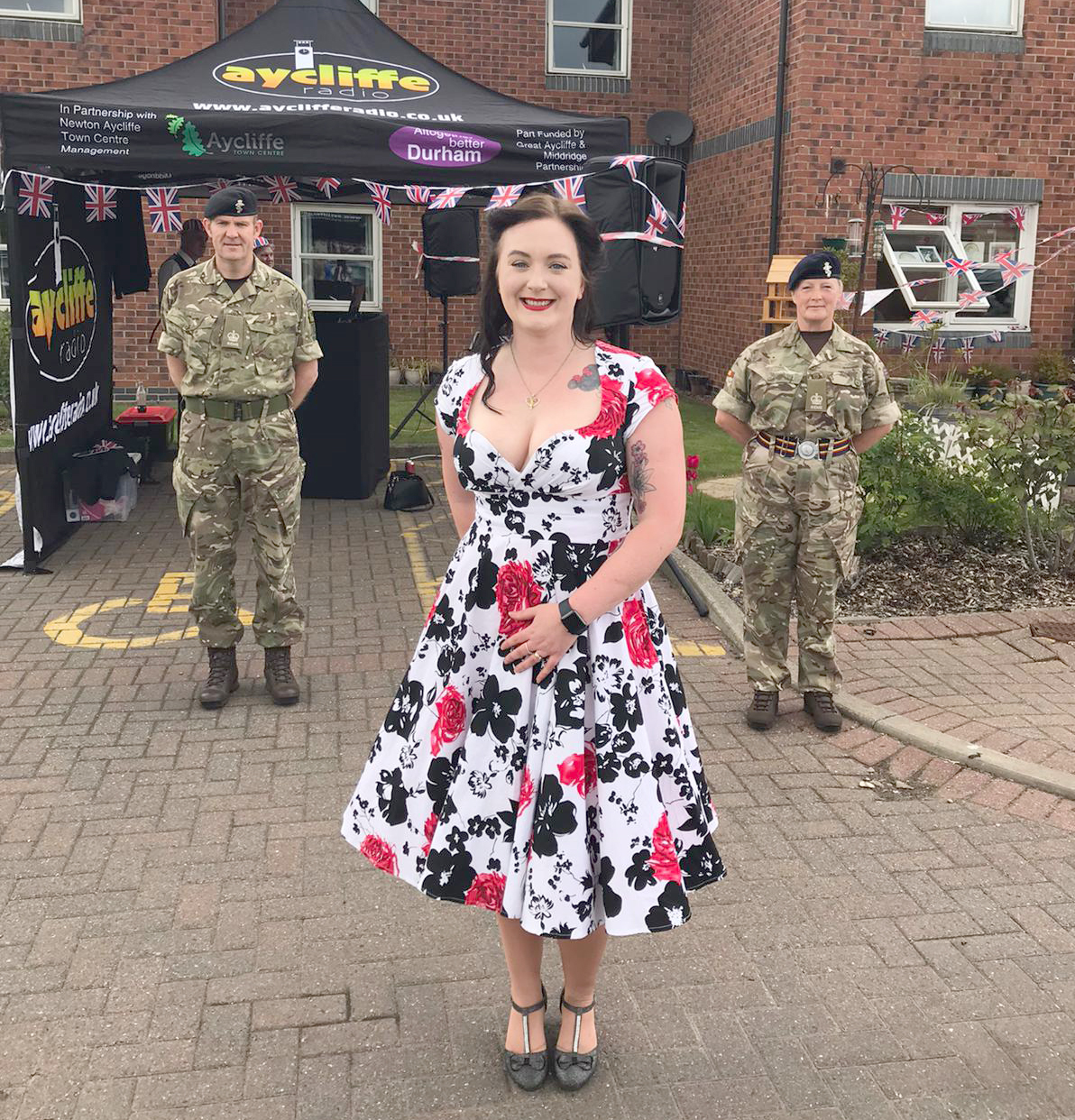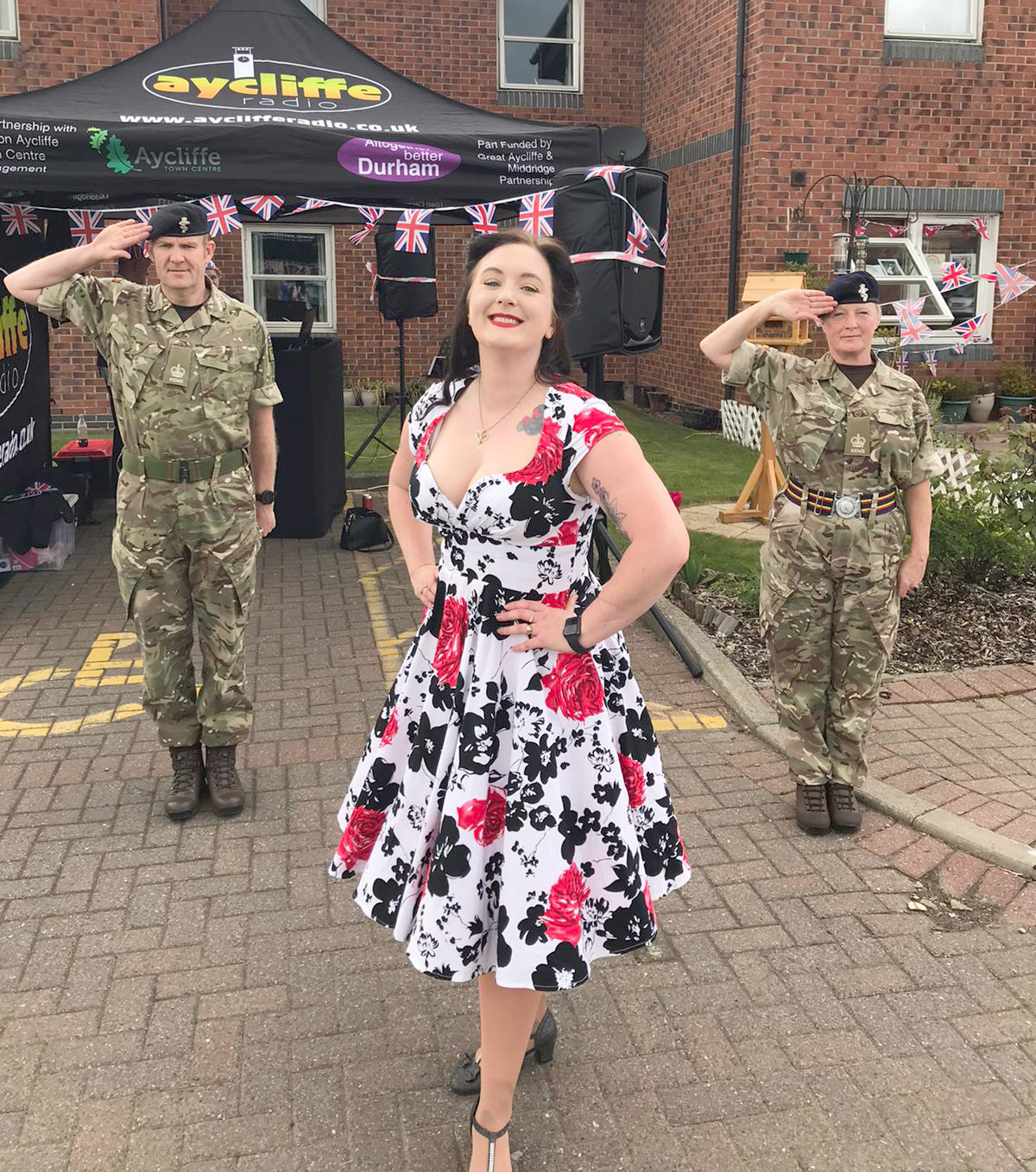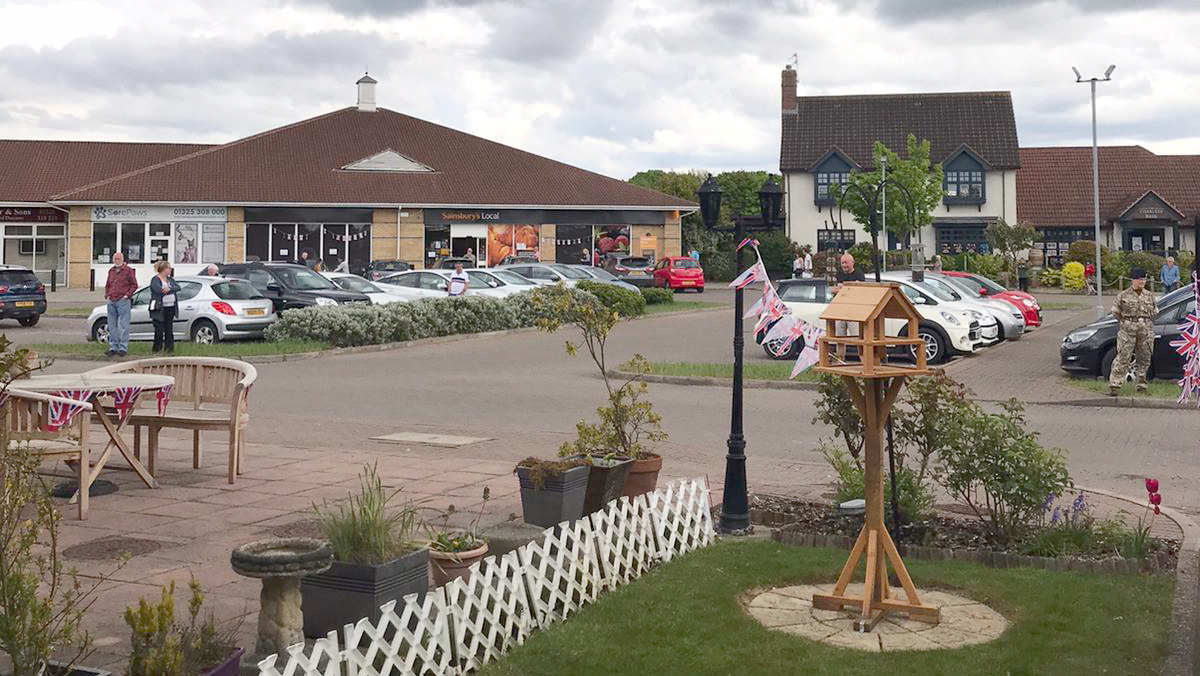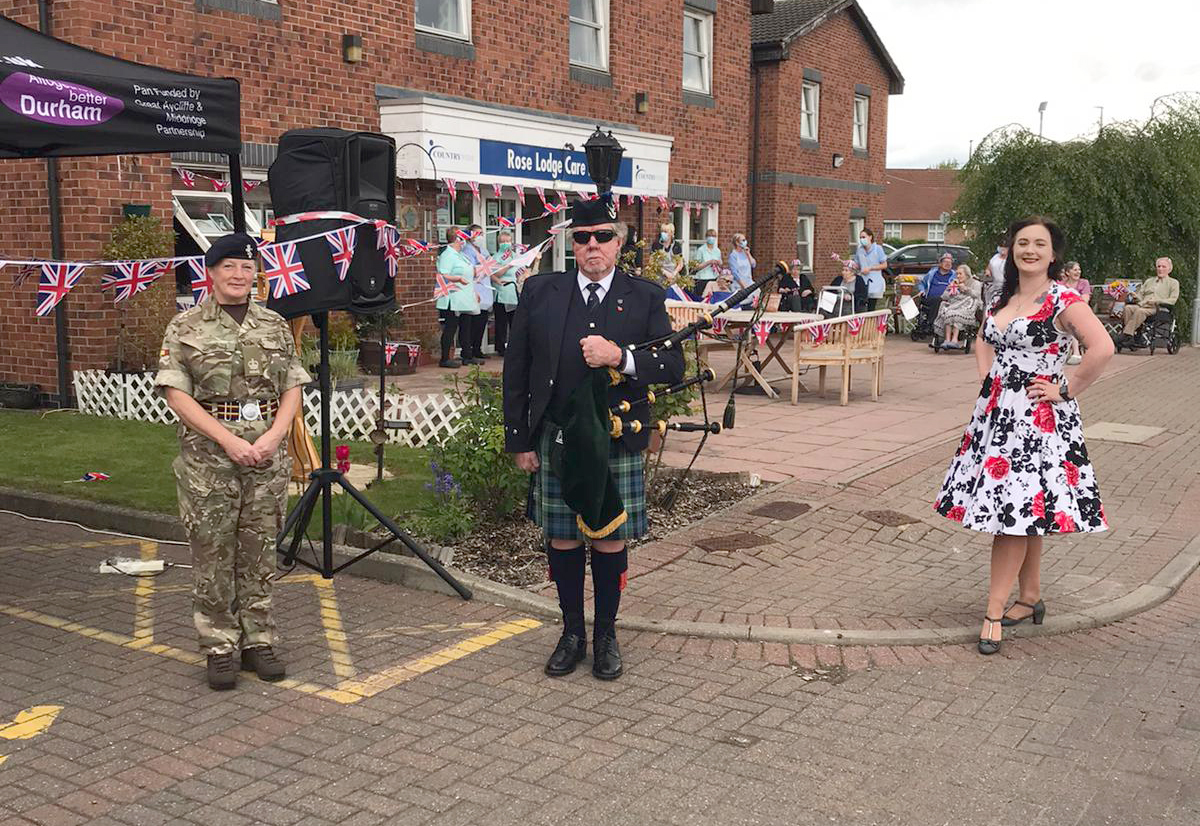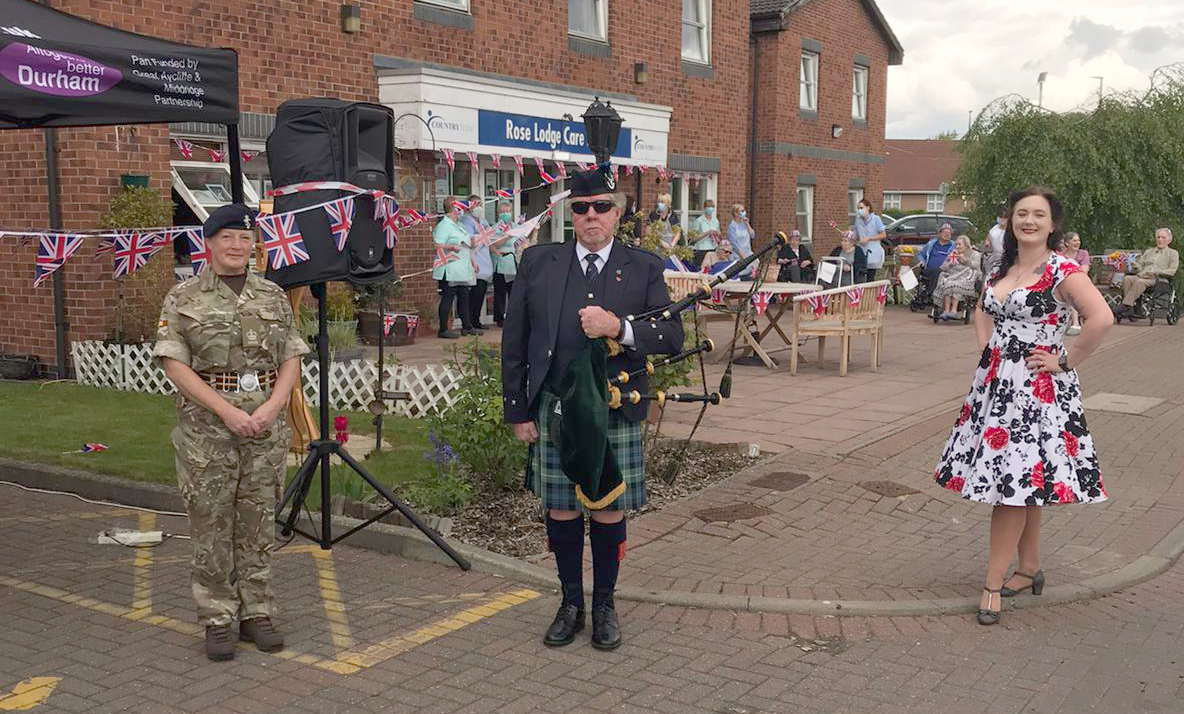 ---